Join the wood-fired revolution with the Z Grill Smoker, the must-have tool for serious grillers and outdoor cooking enthusiasts.

Grilling and smoking food has been a popular way of cooking for centuries, and it's only getting more popular with time.
Whether you're cooking for a family gathering or hosting a backyard barbecue with friends, having the right equipment can make all the difference.
One such piece of equipment that has gained immense popularity in recent times is a grill smoker combo. It allows you to grill and smoke your food, giving it a unique and delicious flavor.
In this blog post, we will discuss everything you need to know about a Z grill smoker, including what it is, how it works, the types available, factors to consider when choosing one, techniques for grilling and smoking, maintenance tips, and safety precautions to take.
We'll also share some mouth-watering recipes that you can try with your grill smoker combo, so keep reading to find out more!
Explanation of what a Z Grill Smoker is?
Z Grill Smokers are a type of outdoor cooking appliance that combines the functions of a grill and a smoker in one convenient unit.
They use wood pellets as fuel and feature digital controls that allow for precise temperature and cooking time adjustments.
These versatile cookers are designed to handle a wide range of dishes, from low and slow smoked meats to seared steaks and burgers.
Types of Z Grill Smokers 
Z Grill offers several models of smokers that differ in size, cooking capacity, and features. Here are some of the most popular types of Z Grill smokers:
Z Grills 450A: This model is the most compact and portable option, with a cooking area of 452 square inches. It is perfect for small families or those with limited outdoor space.
Z Grills 550B: The 550B is a mid-sized smoker with a cooking area of 550 square inches. It features an upgraded digital controller that allows for even more precise temperature control.
Z Grills 700E: This model is larger than the 550B, with a cooking area of 700 square inches. It also features a pellet purge system that clears the auger and firepot after each use, making cleaning more comfortable.
Z Grills 10002B: The 10002B is the largest smoker in Z Grill's lineup, with a massive cooking area of 1060 square inches. It is perfect for large families or hosting events.
Z Grills Wood Pellet Portable Grill and Smoker: This wood pellet portable grill and smoker is a smaller, more affordable version of the classic Z Grill Smoker, with a cooking area of 240 square inches. It's great for tailgating, camping, and picnicking.
Benefits of using a Z Grill Smoker
Z Grill Smokers offer several advantages to outdoor cooking enthusiasts that make them a popular choice in the market. Here are some of the benefits of using a Z Grill Smoker:
Versatility: Z Grill Smokers are versatile and can be used for various cooking methods. You can prepare grilling, smoking, roasting, baking, and braising. You can also cook a wide range of dishes, from slow-cooked briskets to seared steaks and burgers, all in one appliance.
Convenience: Z Grill Smokers feature digital controls and automatic pellet feeders. You don't have to worry about constantly monitoring the cooking temperature or adding fuel.
Consistency: Precise temperature control is critical when cooking. You can set the cooking temperature and let the appliance do the rest. It ensures that your food cooks evenly every time.
Flavor: Z Grill Smokers use wood pellets as fuel, which adds a unique, smoky flavor to your dishes that can't be achieved with gas or charcoal grills. The type of wood pellet you choose can also impact the flavor of your food.
Healthier Cooking: Z Grill Smokers produce less smoke and carcinogens than traditional charcoal grills. It gives them a healthier cooking option.
How to Use a Z Grill Smoker 
Using a Z Grill Smoker is relatively simple, even for beginners. Here are the basic steps for using a Z Grill Smoker:
Start by preheating your Z Grill Smoker to your desired cooking temperature, following the instructions in the user manual.
Fill the hopper with wood pellets, and set the temperature to the desired level.
Once the smoker has reached the desired temperature, add your food to the grill grate or smoking rack. Close the lid and let the smoker do the work.
Monitor the cooking temperature and time, and adjust the temperature or add more pellets as needed.
Once your food has finished cooking, remove it from the smoker and let it rest for a few minutes before serving.
Recipes for Your Z Grill Smoker 
One of the best things about using a Z Grill Smoker is the endless possibilities for delicious recipes you can create. Here are some recipes to get you started:
Smoked Brisket
A classic barbecue favorite, smoked brisket is perfect for a backyard cookout or family dinner.
Rub the brisket with your favorite seasoning blend. It should be soft and juicy after several hours of low and moderate smoking.
Grilled Salmon
Z Grill Smokers are perfect for grilling fish, such as salmon. Season the salmon with salt, pepper, and your favorite herbs. Grill it over medium-high heat until it's cooked through and flaky.
Pulled Pork
Another barbecue classic, pulled pork, is easy to make in a Z Grill Smoker.
Rub the pork shoulder with a mixture of spices and brown sugar. Smoke it for several hours until it's tender enough to pull apart with a fork.
Smoked Chicken Wings
Smoked chicken wings are a crowd-pleaser and easy to make. Season the wings with your favorite spices, then smoke them over low heat until they're crispy and flavorful.
Grilled Vegetables
Z Grill Smokers are not just for meat! You can also grill a variety of vegetables, such as zucchini, peppers, and onions.
Brush the vegetables with olive oil and season with salt and pepper. Then grill them until they're tender and lightly charred.
Factors to Consider When Choosing a Z Grill Smoker 
If you're considering buying a Z Grill smoker, there are a few important factors to keep in mind. Here are some things to consider:
Size
Z Grill Smokers come in a range of sizes, from small, portable models to larger ones suitable for feeding a crowd.
Consider how much food you'll be cooking and how much space you have available before choosing a size.
Temperature range
Different Z Grill smokers have different temperature ranges. So make sure to choose one that can reach the temperatures you need for the dishes you want to cook.
Durability
Look for a Z Grill smoker that is well-built and made from high-quality materials, such as stainless steel or cast iron.
Ease of use
Z Grill Smokers are generally user-friendly, but some models may be easier to use than others.
Look for models with features like digital controllers and easy-to-clean grate surfaces for added convenience.
Price
Z Grill smokers range in price, so consider your budget when choosing a model.
While more expensive models may offer more features, you can still find a quality Z Grill smoker at a lower price point.
Safety Tips for Using a Z Grill Smoker
As with any type of cooking equipment, it's important to use a Z Grill Smoker safely to prevent accidents and injuries. Here are some safety tips to keep in mind:
Read the instructions: Before using your Z Grill Smoker, read the instructions carefully to ensure you understand how to operate it.
Use it in a well-ventilated area: Z Grill Smokers generate smoke and heat. So use them in a well-ventilated area to prevent smoke inhalation and fire hazards.
Keep it away from flammable materials: Keep your Z Grill Smoker away from any flammable materials, such as paper, cloth, or wood chips. It is perfect for preventing fires.
Use protective gear: When using a Z Grill Smoker, wear heat-resistant gloves and use long-handled tools to avoid burns.
Don't leave it unattended: Never leave your Z Grill Smoker unattended while it's in use, and keep a fire extinguisher nearby in case of emergencies.
Clean it regularly: Regularly cleaning your Z Grill smoker can help prevent the buildup of grease and other flammable materials.
Maintenance and Cleaning Tips for Z Grill Smokers


To ensure your Z Grill Smoker performs at its best and lasts for many years. It must be routinely maintained and cleaned. Here are some tips for keeping your Z Grill Smoker in top condition:
After each use, empty the ashtray to prevent the buildup of ash and other debris.
Use a grill brush to clean the grates after each use. You can also use mild dish soap and warm water to clean the grate more thoroughly.
Use a scraper or spatula to remove any grease buildup on the interior walls of the smoker.
Check the seals around the doors and vents regularly to ensure they're tight and not leaking smoke.
Lubricate any moving parts, such as the hinges and wheels, with a food-safe lubricant to prevent rust and ensure smooth operation.
When not in use, cover your Z Grill Smoker and store it in a dry, cool place to prevent damage from moisture and dust.
Conclusion
Z Grill Smokers are an excellent choice for anyone who loves to grill and smoke their food.
They offer the convenience of an electric grill with the flavor of a wood pellet smoker. You can easily make delicious, smoky dishes without the hassle of traditional wood or charcoal smokers.
Whether you're a beginner or an experienced grill master, a Z Grill Smoker is versatile and reliable.
They can help you achieve perfectly cooked meats, vegetables, and more. By following the tips in this guide, you can choose the right Z Grill smoker for your needs.
Learn how to use it safely and effectively, and keep it in top condition for years of delicious, smoky meals. So fire up your Z Grill smoker and start cooking!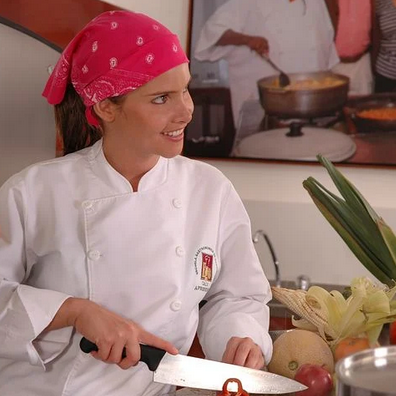 Mary – is a passionate Food Blogger, currently writing at Best Smoker Guide. Having years of work experience on food blogging field and have a good sense of humor. She enjoys eating new foods and finding ways to cook them out.