Welcome, my fellow meat lovers! Are you prepared to upgrade your backyard barbecues? Look no further than the offset smoker!
An offset smoker is a classic tool for smoking meat with little practice. 
You can achieve mouth-watering, slow-cooked, and perfectly smoky meats that your friends and family will be raving about for years to come. 
We'll go through all the details of how to utilize an offset smoker in this blog post. From prepping your smoker to cooking your meats, we've got you covered. Plus, we'll give you some tips and tricks to take your smoking game to the next level.
So grab a cold one, put on your apron, and let's get smoking!
Explanation of what an offset smoker is 
Before we dive into the nitty-gritty of offset smoker cooking, let's start with the basics: what exactly is an offset smoker? 
Think of an offset smoker as a grill's cooler, older cousin. It's a large, cylindrical smoker with a firebox attached to one side. 
The firebox is where you build your fire, and the heat and smoke from the fire are drawn into the cooking chamber to smoke your meat.
Offset smokers are great for slow-cooking larger cuts of meat, like brisket, pork shoulder, and ribs. 
They allow for a more even and controlled cooking temperature. Plus, they add that signature smoky flavor that we all know and love.
So, if you're looking to up your grilling game and impress your friends and family with some seriously delicious smoked meats, an offset smoker is the way to go.
Importance of learning how to use an offset smoker 
Learning how to use an offset smoker may seem intimidating at first, but trust us, it's worth it.
First of all, using an offset smoker gives you more control over the temperature and smoke, which is key to getting that perfect, mouth-watering, fall-off-the-bone meat. 
You can adjust the dampers to control the airflow and thus the temperature. You can also add more or less wood to adjust the smoke level.
Additionally, using an offset smoker allows you to achieve more complex and nuanced flavors in your meat. 
As the meat slowly cooks and absorbs the smoke, it takes on a unique and delicious flavor that you simply can't achieve with a traditional grill.
So, if you're looking to impress your guests with some seriously delicious and flavorful meat, take the time to learn how to use an offset smoker. We guarantee that it will please your taste buds.
Preparing Your Offset Smoker 
Alright, now that we've covered the basics, let's get started on preparing your offset smoker for some delicious meat.
Seasoning Your Offset Smoker 
The first step is to season your smoker. This involves heating up your smoker and coating the inside with oil to create a protective layer. Here's how to do it:
Heat up your smoker from about 250°F to 275°F.

Brush the inside of the smoker with vegetable oil or any oil with a high smoke point.

Let the smoker continue to heat up for another hour or so.

Turn off the heat and let the smoker cool down completely.
Building Your Fire 
Next, you'll want to build your fire in the firebox. Here's how to do it:
Start by using lump charcoal or wood as your base.

Add wood chunks or wood chips for smoke.

Light the fire using a chimney starter or a fire starter.

Let the fire burn until you reach your desired temperature.
Adjusting Your Dampers 
Once your fire is going, it's time to adjust your dampers to control the temperature. Here's how to do it:
Open the damper on the firebox to let more air in.

Close the damper on the chimney to let less air out.

Monitor the temperature and adjust the dampers as needed.

Now that your smoker is ready to go, it's time to start cooking! In the next section, we'll cover how to cook different types of meat using your offset smoker.
Smoking Your Meat 
Alright, it's time for the fun part – smoking your meat! Here's how to cook some of the most popular cuts of meat using your offset smoker:
Brisket 
Brisket is a classic choice for smoking, but it can be a little tricky to get it just right. Here's how to do it:
Rub your brisket with your favorite dry rub or marinade.

Put the brisket on the smoker with the fat side up. 

Maintain a temperature of 225°F to 250°F.

Smoke the brisket for 1 to 1 1/2 hours per pound.

When the internal temperature of the brisket reaches 195°F to 205°F, it's ready.

At least 30 minutes should pass after the brisket has rested before cutting and serving. 
Ribs 
Ribs are another classic choice for smoking. Here's how to do it:
Remove the membrane that shields the backs of the ribs. 

Your preferred dry rub should be applied to the ribs. 

On the smoker, place the ribs with the bone side down. 

Maintain a temperature of 225°F to 250°F.

Smoke the ribs for 4 to 5 hours.

Brush the ribs with your favorite BBQ sauce and smoke for another 30 minutes.

Before to slicing and serving, allow the ribs to rest for a few minutes. 
Pork Shoulder 
Pork shoulder is a great choice for smoking because it's relatively forgiving and can handle a longer cook time. Here's how to do it:
Rub the pork shoulder with your favorite dry rub or marinade.

Place the pork shoulder fat side up on the smoker. 

Maintain a temperature of 225°F to 250°F.

Smoke the pork shoulder for 1 1/2 to 2 hours per pound.
When the internal temperature of the pork shoulder reaches 195°F to 205°F, it's ready.
Let the pork shoulder rest for at least 30 minutes before shredding and serving.
Remember, these are just basic guidelines. You may need to adjust the cook time and temperature based on your specific smoker and the size of your meat. 
Before serving, check your meat's internal temperature using a meat thermometer to ensure it is properly done. 
Cleaning and Maintaining Your Offset Smoker 
In order to keep your offset smoker in good working condition and ensure it produces delicious food. It's critical to maintain and clean it frequently. Here are some tips for cleaning and maintaining your offset smoker:
Clean the cooking grates
After each use, clean the cooking grates with a wire brush or scraper to remove any stuck-on food particles. 
You can also use a damp cloth or paper towel to wipe down the grates.
Empty the ash pan
If your offset smoker has an ash pan, be sure to empty it after each use. Excess ash can clog the vents and affect the temperature control of your smoker.
Clean the inside of the smoker
Use a damp cloth or sponge to wipe down the inside of the smoker and remove any excess grease or food debris. 
You can also use a mixture of hot water and mild detergent, if necessary.
Check the seals
Over time, the seals on your offset smoker may become worn or damaged.
Check the seals around the doors and vents and replace them if necessary to prevent heat and smoke from escaping. 
Inspect the smoker for rust
If you notice any rust on the smoker, use a wire brush or sandpaper to remove it. You can also apply a rust inhibitor to prevent future rusting.
Tips for Using an Offset Smoker 

Sure, here are some tips for using an offset smoker:
Choose the right wood
Use hardwoods like oak, hickory, or mesquite to create smoke that imparts flavor to your meat.
Build a good fire
Start with a small fire, and add more wood as needed to maintain a consistent temperature. 
Avoid using lighter fluid or charcoal briquettes, as they can leave an unpleasant taste.
Control the temperature
Use the air vents to control the temperature inside the smoker. The temperature should be between 225°F and 250°F for best results.
Use a water pan
Place a water pan inside the smoker to help regulate the temperature and add moisture to the air, which will prevent the meat from drying out.
Rotate the meat
To ensure even cooking, rotate the meat every hour or so. This will help prevent hot spots and ensure that all sides of the meat are evenly cooked.
Use a meat thermometer
To determine the meat's interior temperature, use a meat thermometer. 
For example, a beef brisket should be cooked to an internal temperature of 195°F to 205°F for the best results.
Rest the meat
Once the meat is cooked, let it rest for at least 30 minutes before slicing. 
By doing this, the liquids can redistribute, making the finished product more tasty and tender. 
Conclusion
In conclusion, smoking is an amazing cooking technique that can add depth, flavor, and tenderness to your meats and vegetables. 
It's important to approach smoking with care and attention to detail to achieve the best results.
Whether you're an experienced pitmaster or just starting out, there are a few key tips to keep in mind. First, choose the right wood to impart the desired flavor to your food.
Second, keep a close eye on the temperature to ensure that your meat cooks evenly and doesn't dry out. 
Third, use a water pan to keep the air moist and prevent your meat from becoming tough.
But perhaps the most important thing to remember when smoking is to have fun and experiment! 
Smoking is an art form, and every smoker has their own unique style and approach. 
Don't be afraid to try new woods, rubs, and cooking times to find the flavor profile that works best for you.
With a little practice and patience, you'll be able to create mouthwatering smoked dishes that will have your friends and family begging for more. 
So fire up that smoker, grab your tongs, and let your creativity run wild. Happy smoking!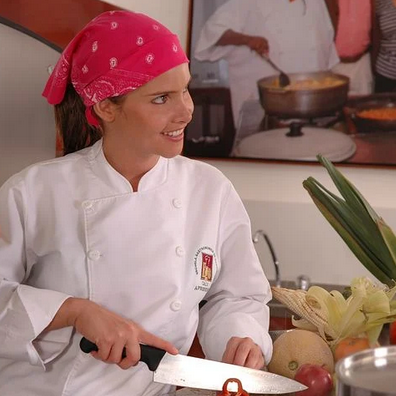 Mary – is a passionate Food Blogger, currently writing at Best Smoker Guide. Having years of work experience on food blogging field and have a good sense of humor. She enjoys eating new foods and finding ways to cook them out.