A smoker is a versatile cooking device that allows you to slow-cook meat and other foods at low temperatures. When you infuse them with the rich, smoky flavor of wood smoke, you must have a smoker.
While store-bought smokers can be expensive, making your own smoker at home can be a rewarding and cost-effective project.
By building your own smoker, you can customize it to your specific needs and preferences. Even you can create your own signature smoked dishes.
In this blog post, we'll walk you through the process of how to make a smoker from scratch.
You can also choose the right materials and design for building and using your new smoker.
Whether you're a seasoned pitmaster or a beginner cook, you'll find valuable tips and insights to help you create a smoker.
It will last for years and produce mouth-watering results.
Explanation of what a smoker is 
A smoker is a specialized cooking device that uses low temperatures. The wood can be smoked to slow-cook meat, fish, vegetables, and other foods.
Unlike grilling, which uses high heat and direct flame, smoking involves indirect heat and smoke to flavor and tenderize the food.
Smoking can be done with a variety of fuels, including wood chips, charcoal, and gas. It can take several hours or even days, depending on the size and type of food.
The resulting flavor is rich, smoky, and satisfying, and can be enhanced by using different types of wood chips.
Smokers come in different shapes and sizes. There are available portable models that can fit on a tabletop to large.
Steps involved in making a smoker
To make a smoker at home, there are several basic steps to follow:
Choose the right materials
A steel drum or barrel is used as the main body of the smoker. It comes along with a metal grating, a thermometer, vents, and other optional materials such as handles and paint.
Design the smoker
Depending on your needs and preferences, you can choose from different smoker designs, such as offset, vertical, or electric. It is decided on the size, fuel source, and other features.
Build the smoker
This involves cutting the drum, adding vents, attaching the grating, installing the thermometer, and other steps. It follows a detailed set of instructions.
Use the smoker
After seasoning the smoker and adding the fuel and wood chips, you can start smoking your favorite foods. They are using different techniques and recipes to achieve the desired flavor and tenderness.
Maintain and clean the smoker
To keep your smoker in good condition, you'll need to clean the grating, empty the ash, and store the smoker properly when not in use.
Different smoking techniques
There are several different smoking techniques that can be used to achieve different flavors and textures in smoked food. Following are some of the most prevalent strategies:
Hot Smoking: This is the most common smoking technique, in which food is smoked at a temperature range of 200-250°F (93-121°C) for several hours until cooked. This technique can be used for a wide range of foods, including meats, fish, poultry, and vegetables.
Cold Smoking: This technique involves smoking food at a temperature range of 68-86°F (20-30°C) for several hours, without cooking it. This technique is typically used for delicate foods such as salmon or cheese.
Wet Smoking: This technique involves adding liquid, such as water or beer. The smoking, chamber keeps the food moist and tender during smoking. This technique is used for large cuts of meat or tough cuts that require longer cooking times.
Dry Smoking: This technique involves smoking food without adding any liquid to the smoking chamber. This technique is used for foods that are naturally moist, such as sausages or jerky, to prevent the food from becoming too moist during smoking.
List of materials needed 
To make a smoker at home, you'll need several key materials:
Steel drum or barrel: This will be the main body of the smoker and should be food-grade. It hasn't been used for toxic chemicals or other non-food products.
Metal grating: The food will be supported by this, which ought to be strong enough to sustain the weight of the meat or other objects being smoked.
Thermometer: This will measure the internal temperature of the smoker. It helps you maintain the desired temperature range.
Vents: You may manage the temperature and smoke levels by adjusting the airflow inside the smoker with the use of these.
Wood chips: These will provide fuel for the smoker and infuse the food with a smoky flavor. Different types of wood chips can produce different flavors, such as hickory, mesquite, or applewood.
Charcoal: This can be used to help start the fire and maintain the temperature inside the smoker.
Optional materials: Depending on your design and preferences, you may also need handles, hinges, paint, or other materials to complete the smoker.
How to choose the right design for your needs [H2]
When it comes to choosing the right design for your homemade smoker, there are several factors to consider:
Size
How much food do you plan to smoke at once? If you want to smoke large cuts of meat or multiple items at once, you'll need a larger smoker with more cooking space.
Fuel source
Do you prefer charcoal, wood chips, or electricity? Different designs may be better suited to different fuel sources, so consider which one you'll be using most often.
Mobility
Do you plan to move your smoker around, or will it be stationary? If you want a portable smoker, you'll need a design that is lightweight and easy to move, such as a tabletop or trailer-mounted smoker.
Temperature control
How important is it to maintain a precise temperature range? Some designs, such as offset smokers, are better at maintaining consistent temperatures than others.
Cooking style
What types of foods do you plan to smoke? Depending on your preferences, you may want a smoker that is better suited to certain types of food.
Step-by-step instructions for building the smoker 
Here are step-by-step instructions for building a simple drum smoker:
Choose your materials: You'll need a 55-gallon steel drum or barrel, a metal grating, a thermometer, vents, hinges, and other materials as desired.
Cut the drum: Using a reciprocating saw or metal cutting blade, cut a small door in the bottom of the drum for adding wood chips and charcoal.
Add vents: Install adjustable vents in the holes at the top of the drum, using bolts or screws to secure them in place.
Install the grating: Place the metal grating on supports inside the drum, at the desired height for cooking.
Install the thermometer: Drill a hole near the top of the drum and install the thermometer.
Add handles and hinges: If desired, install handles on the sides of the drum for easy transport, and hinges on the door for easy access.
Paint or decorate the smoker: If desired, paint the outside of the smoker or add other decorative elements.
Season the smoker: Before using the smoker, light a small fire inside and let it burn for several hours, to remove any residue or impurities from the drum.
Use the smoker: Add charcoal and wood chips to the bottom of the drum, light the fire, and adjust the vents and temperature as needed to maintain the desired cooking temperature. Place your food on the grate and smoke it until fully cooked.
Common mistakes to avoid 
While building a smoker at home can be a fun and rewarding project. There are several common mistakes that can impact the quality of your smoking and the taste of your
smoked food. Here are some mistakes to avoid:
Choosing the wrong materials
Make sure to choose food-grade materials that are safe for cooking and won't contaminate your food with chemicals or other toxins.
Poor ventilation
Without proper ventilation, your smoker can become too hot or produce too much smoke. Make sure to install adjustable vents and adjust them as needed during cooking.
Inaccurate thermometer 
If your thermometer is inaccurate or difficult to read, you may not be able to maintain a consistent temperature range. Make sure to use a high-quality thermometer that is easy to read and calibrated correctly.
Overloading the smoker
If you try to smoke too much food at once, you may not have enough room for the smoke to circulate properly, leading to uneven cooking and over-smoked food. Make sure to leave enough space between items for the smoke to flow freely.
Impatience
Smoking food takes time and patience and trying to rush the process can lead to undercooked or tough food.
Make sure to plan ahead and allow plenty of time for the smoking process. This is especially true for large cuts of meat or tough cuts that require longer cooking times.
Maintenance and cleaning tips 
Keeping your smoker clean and well-maintained is essential for producing high-quality smoked food and prolonging the lifespan of your smoker. Here are some tips for maintaining and cleaning your smoker:
Regular cleaning
After each use, remove any remaining ash, food debris, and grease from the smoker.
Use a wire brush and warm soapy water to clean the grates and interior of the smoker, and wipe down the exterior with a damp cloth.
Deep cleaning
Once or twice a year, perform a deep cleaning of your smoker. This may involve disassembling the smoker and scrubbing all parts with a degreaser or oven cleaner.
Make sure to rinse all parts and let them dry completely before reassembling the smoker.
Seasoning
Over time, the interior of your smoker may develop a layer of seasoning, which can enhance the flavor of your smoked food.
To maintain the seasoning, avoid using harsh cleaning chemicals or abrasive materials that can strip away the seasoning.
Rust prevention
To prevent rust from forming on the exterior of your smoker, apply a coat of high-temperature paint or a rust inhibitor. Make sure to follow the manufacturer's instructions for application and reapplication.
Storage
When not in use, store your smoker in a dry, sheltered location to prevent rust and damage from the elements. Cover the smoker with a protective cover or tarp to keep out dust and debris.
Final Talk


 By following the steps outlined in this article, you can create a high-quality smoker that produces delicious smoked food every time.
Whether you prefer hot smoking, cold smoking, wet smoking, or dry smoking, there are many different techniques and flavor combinations to explore.
By experimenting with different smoking techniques and ingredients, you can create a unique and personalized smoking experience that reflects your individual taste and style.
Remember to maintain and clean your smoker regularly to ensure that it continues to function properly. It helps to produce high-quality smoked food for years to come.
With a little patience and attention to detail, you can enjoy the delicious taste and aroma of smoked food right in your own backyard.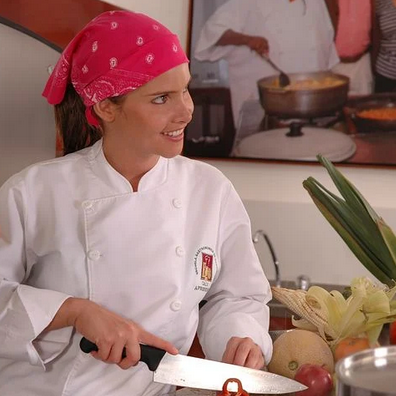 Mary – is a passionate Food Blogger, currently writing at Best Smoker Guide. Having years of work experience on food blogging field and have a good sense of humor. She enjoys eating new foods and finding ways to cook them out.