Grill smoker combos are becoming popular among outdoor cooking enthusiasts who want to achieve delicious, smoky flavors without having to purchase separate grills and smokers.

A grill smoker combo is a single appliance that combines both functions. It allows you to grill and smoke your food using the same unit.
In this blog post, we'll explore the different types of grill smoker combos available on the market.
Here I also provide tips for choosing the right one for your needs. You can also learn some techniques and recipes for making the most of your grill smoker combo.
I'll also cover maintenance and cleaning tips, safety considerations, cost considerations, and environmental impacts.
So you can make an informed decision about whether a grill smoker combo is right for you.
Explanation of what a grill smoker combo is and how it works 
A grill smoker combo is a versatile outdoor cooking appliance that combines a grill and smoker in one unit.
It has two sections, one for grilling and one for smoking. It can be used simultaneously or independently depending on the cooking requirements.
The grilling section of a grill smoker combo is similar to a traditional grill. It grates for cooking meat or vegetables over an open flame.
The smoker section uses indirect heat and smoke to cook the food at a low temperature for a longer period. It gives a delicious, smoky flavor.
Grill smoker combos can be powered by different fuels, including gas, charcoal, pellets, or electricity.
The fuel type will affect the cooking method and temperature control.
So it's important to choose the right type of fuel based on your personal preferences and cooking needs.
Some grill smoker combos also come with additional features, such as:
built-in thermometers,
side burners,
warming racks,
to enhance the cooking experience.
A grill smoker combo provides a convenient and efficient way to cook a wide range of foods with authentic smoked flavor. it is a popular choice among outdoor cooking enthusiasts.
Types of Grill Smoker Combos 
There are two main types of grill smoker combos: gas and charcoal. Each has its own advantages and disadvantages, and the choice often comes down to personal preference.
Gas Grill Smoker Combos 
Gas grill smoker combos are powered by propane or natural gas. It provides consistent heat and temperature control.
They heat up quickly and are easy to start, making them ideal for those who want to start cooking right away.
Gas grill smoker combos are also relatively easy to clean. They don't produce as much ash as charcoal models.
Gas grill smoker combos may not provide as much of a smoky flavor as charcoal models. But some outdoor cooking enthusiasts feel that they lack the authentic taste and texture of traditional smoked meats.
Charcoal Grill Smoker Combos 
Charcoal grill smoker combos are powered by charcoal. They produce a smoky flavor that many people find more authentic and flavorful.
This grill smoker combos require more effort to start and control the temperature. But they also provide more versatility in terms of heat and smoke control.
Charcoal grill smoker combos also tend to be more affordable than gas-powered models.
The smoker combos can be messier to use and require more cleaning. They produce more ash and require more maintenance.
Factors to Consider When Choosing a Grill Smoker Combo 
When choosing a grill smoker combo, there are several factors to consider to ensure you get the right appliance for your needs. Here are some of the most important factors to keep in mind:
Fuel Type
The type of fuel you choose will affect the cooking method and temperature control. Consider which fuel type you prefer based on taste, convenience, and availability.
Size
The size of the grill smoker combo will determine how much food you can cook at once. Consider how many people you'll be cooking for and how much space you have available.
Price
Grill smoker combos can range from a few hundred to several thousand dollars, depending on the features and quality. You need to set a budget and consider what features are most important to you.
Material
Look for grill smoker combos made from high-quality materials. They can withstand high temperatures and exposure to the elements.
Stainless steel is a popular choice for its durability and resistance to rust and corrosion.
Ease of Use
Consider how easy the grill smoker combo is to use and clean, and look for features like automatic temperature control, removable grates, and easy ash disposal.
Additional Features
Consider any additional features you may want, such as side burners, warming racks, or built-in thermometers. So, choose a grill smoker combo that offers these features.
Brand Reputation
Research the reputation of the brand you're considering. Read reviews from other users to ensure you're investing in a high-quality appliance.
Techniques for Grilling and Smoking with a Grill Smoker Combo 
Grill smoker combos offer a versatile cooking experience that allows you to grill and smoke a variety of foods. Here are some techniques to help you get the most out of your grill smoker combo:
Direct Grilling
Direct grilling is the most common grilling technique, which involves cooking food over the flames on the grill grate.
This technique is ideal for foods that cook quickly, such as steaks, burgers, and vegetables.
Indirect Grilling
Indirect grilling involves placing the food away from the flames and cooking it using indirect heat.
This technique is ideal for foods that require longer cooking times, such as ribs, roasts, and whole chickens.
Smoking
Smoking involves cooking food at a low temperature over a long period, using indirect heat and smoke to infuse the food with flavor. This technique is ideal for meats, such as brisket, pork shoulder, and ribs.
Combination Grilling and Smoking
Many grill smoker combos allow you to grill and smoke at the same time.
To do this, place the food on the grill grate over direct heat and use the smoker box to add smoke and flavor.
Preheating
Preheat your grill smoker combo for at least 10 to 15 minutes before cooking to ensure that it reaches the desired temperature.
Temperature Control
Use the vents and dampers on your grill smoker combo to control the temperature and airflow.
The ideal temperature for grilling is between 400 and 450 degrees Fahrenheit. But the ideal smoking temperature is between 200 and 250 degrees Fahrenheit.
Monitoring
Use a meat thermometer to monitor the internal temperature of your food. It ensures that it can reach the appropriate temperature for safe consumption.
Maintenance and Cleaning Tips 
Proper maintenance and cleaning are important to keep your grill smoker combo in good condition and ensure that it continues to function properly. Here are some maintenance and cleaning tips to keep in mind:
Clean the Grill Grates: Clean the grill grates before and after each use to prevent food from sticking and to keep them in good condition. Use a grill brush to remove any debris and wash it with warm, soapy water.
Empty the Ash Pan: Empty the ash pan to prevent ash buildup and ensure proper airflow. Dispose of the ashes in a metal container with a lid.
Clean the Smoker Box: Clean the smoker box after each use to remove any leftover wood chips or debris. Wash it with warm, soapy water and dry it thoroughly.
Clean the Exterior: Clean the exterior of your grill smoker combo regularly to prevent rust and corrosion. Use a soft cloth and mild detergent to clean the surfaces, and avoid using abrasive cleaners or steel wool.
Check the Fuel Lines: Regularly check the fuel lines for cracks or leaks, and replace any damaged lines immediately.
Cover the Grill: Cover the grill smoker combo with a grill cover when not in use to protect it from the elements and prolong its lifespan.
Safety Tips 
Grilling and smoking with a grill smoker combo can be a fun and enjoyable experience. But it's important to follow proper safety precautions to prevent accidents and injuries. Here are some safety tips to keep in mind:
Read the Manual: Read the manual before using your grill smoker combo to familiarize yourself with its features and proper use.
Choose a Safe Location: Place your grill smoker combo on a flat, stable surface away from flammable materials, such as trees or buildings. Keep it at least 10 feet away from your home or any other structure.
Keep a Fire Extinguisher Nearby: Keep a fire extinguisher nearby in case of emergencies, and make sure you know how to use it.
Wear Protective Gear: Wear heat-resistant gloves and use long-handled utensils to prevent burns and other injuries.
Don't Leave Your Grill Unattended: Never leave your grill smoker combo unattended while it's in use, and keep children and pets away from the grill.
Check for Gas Leaks: Before using a gas-powered grill smoker combo, check for gas leaks by applying a solution of soap and water to the fuel line and connections. If you see bubbles forming, there is a gas leak.
Use Proper Lighting Methods
Use proper lighting methods when starting your grill smoker combo. Never use gasoline or other flammable liquids to light the fire.
Conclusion
A grill smoker combo can be a versatile and convenient tool for grilling and smoking a variety of delicious foods.
If you employ the perfect grill-smoker combination, the right methods, and safety procedures, you may have mouthwatering meals with friends and family all year long.
You may maximize your investment by learning about grill smoker combos, picking one, and maintaining and cleaning it.
So fire up the grill-smoker combo, try out some new recipes, and enjoy the delicious flavors and aromas of outdoor cooking.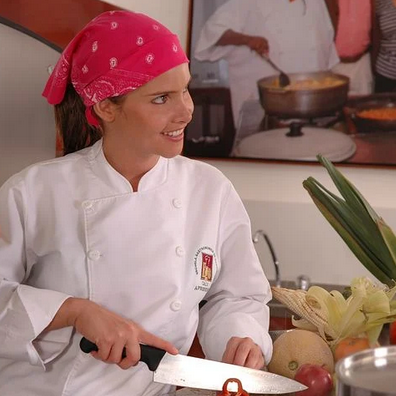 Mary – is a passionate Food Blogger, currently writing at Best Smoker Guide. Having years of work experience on food blogging field and have a good sense of humor. She enjoys eating new foods and finding ways to cook them out.